In order to support the design and implementation of strategies to continually improve safety culture, the Agency has developed the European Railway Safety Culture Model. It is a conceptual and evaluation framework, which allows the user to assess safety culture and to identify areas for improvement.
The model is built upon the three following building blocks: 
Cultural Enablers: those levers through which an organisational culture develops;
Behaviour Patterns: those shared ways of thinking and acting which convey the organisational culture;
Railway Safety Fundamentals: those core principles which must be reflected by behaviour patterns to achieve sustainable safety performance and organisational excellence.
Click on the picture below to explore our free online self-learning module explaining the Safety Culture Model: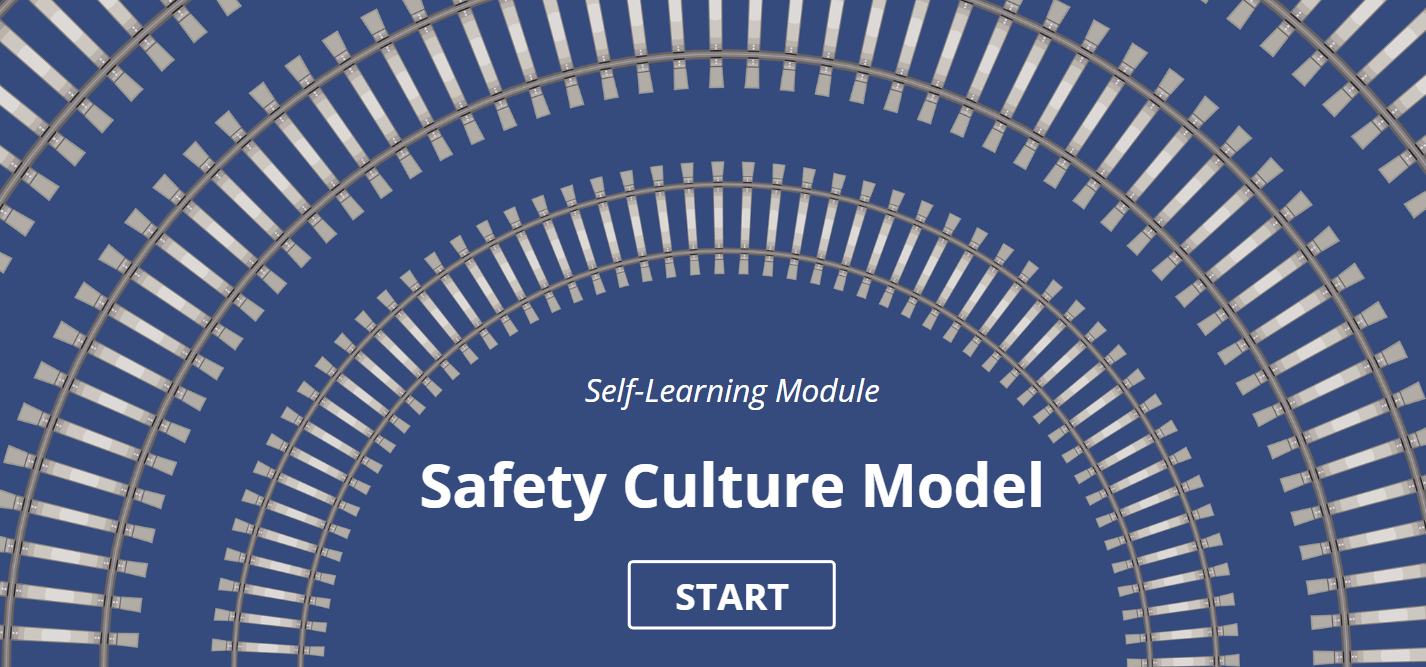 Click on the visual below to access the interactive Safety Culture Model in EU languages: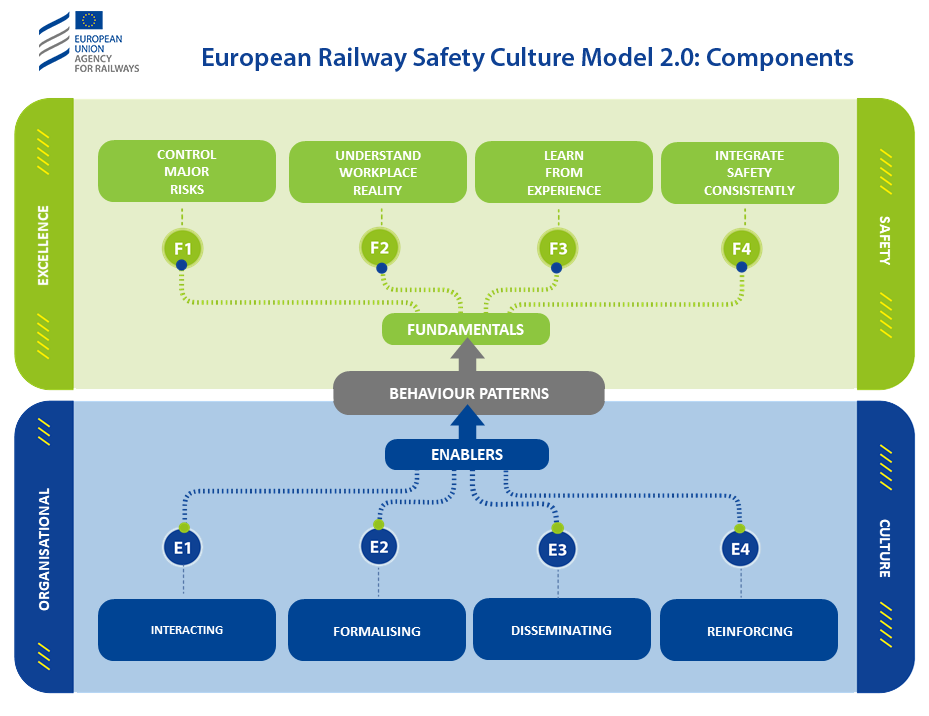 A positive railway safety culture is characterised by a collective commitment by leaders and individuals to satisfy the four railway safety fundamentals.
The four cultural enablers and the four railway safety fundamentals are each broken down into three attributes. The twenty-four attributes of a positive railway safety culture are intended to form an appropriate tool for the railway organisations to identify their cultural strengths and weaknesses. A strategy to improve their safety culture may apply to one or several cultural enablers to promote those behaviour patterns that support the railway safety fundamentals and hence the goal of sustainable safety performance.
In 2019, the model has been used and tested by railway organisations to carry out safety culture assessments and consequently design strategy to improve their safety culture, and also by several national safety authorities to determine how to integrate safety culture in their supervision programme. Lessons learned led to update the model – The second version of the model has been presented at the 12th World congress on railway research in Tokyo, October 2019. 
The model is the basis for the European Rail Safety Climate Survey, as well as the ongoing Safety Culture Peer Review pilot.
Related documents
Guidance: Introduction to the European Railway Safety Culture Model
English
(1.25 MB - PDF)
View document